Estimated reading time: 6-7 minutes
Although Utah is generally known for its beautiful scenery and ski resorts, the Utah Cultural Alliance wants you to know that the state is "more than mountains." In fact, it is a rich and culturally vibrant place.
The Beehive State is home to several members of the BIPOC community, which is an acronym for Black, Indigenous, People of Color. According to Healthline, this term can include people of Black, Asian, Polynesian, Mexican, Native American and more descent.
If you're looking for a way to support the local BIPOC community or celebrate your own heritage, there are plenty of events coming up this summer that are sure to provide a rewarding experience. Here are some of them.
Plan-B Theater production of "Mestiza, or Mixed" by Melissa Leilani Larson
Featuring the first majority Filipino cast in Utah history, "Mestiza, or Mixed" tells the story of Lark Timon, a struggling filmmaker who stumbles upon a potentially career-changing opportunity. But she soon faces questions about her art, her family, and her mixed-race queer identity. Performances run June 9-19 at the Rose Wagner Performing Arts Center in Salt Lake.
A celebration of the Pacific Islands
Te Fano O Te Ra invites you to join them as they travel across the islands of Tahiti, Aotearoa, Hawai'i and Samoa and celebrate the beauty of heritage and culture through song and dance in "A Celebration of the Pacific Islands". Te Fano O Te Ra is a 501(c)3 organization whose purpose is "to perpetuate the songs, dances and beauty of Polynesia through the cultural and performing arts". Their spring recital and fundraiser will be held May 28 at Desert Hills High School in St. George. Get your tickets while they last!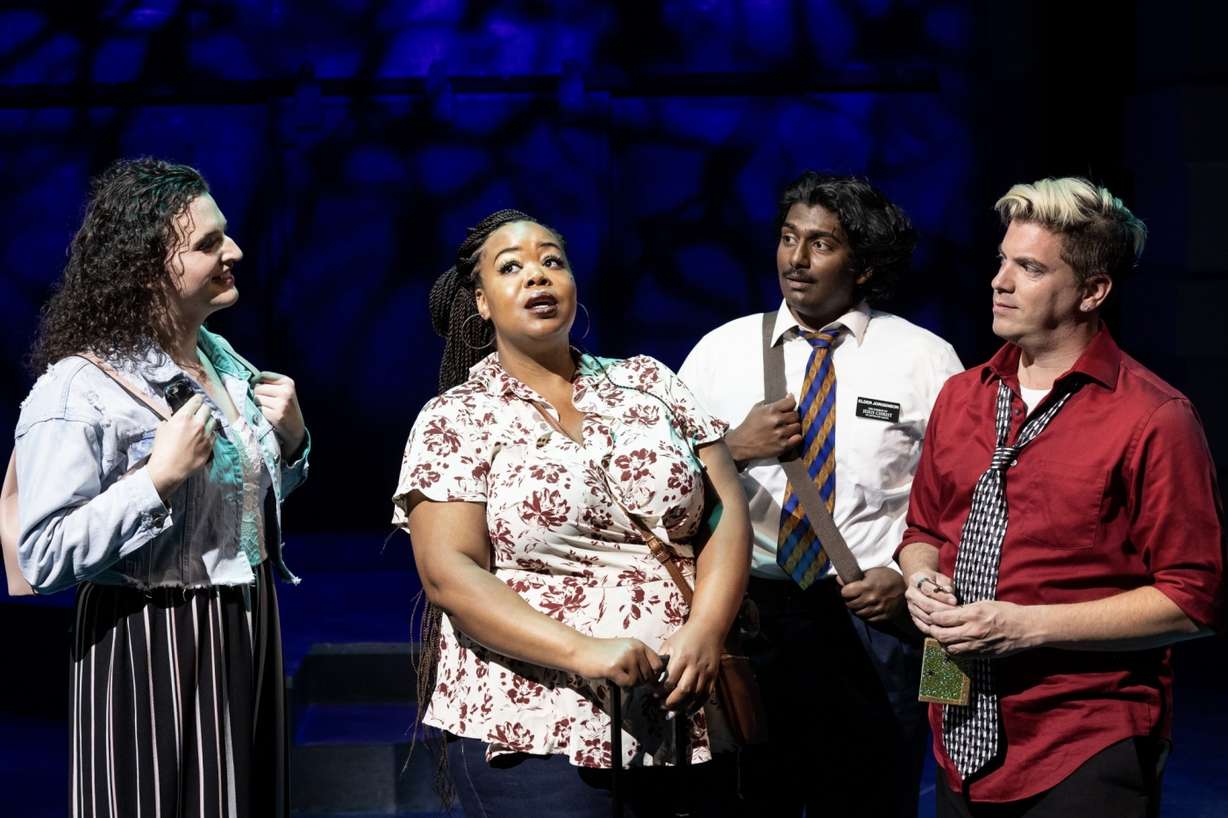 Salt Lake Acting Company's SLACabaret: Down the Rabbit Hole
Prepare for the return of summer fun with Salt Lake Acting Company's "SLACabaret: Down the Rabbit Hole," directed by Cynthia Fleming with playwrights Olivia Custodio, Emilio Casilla and Michael Leavitt. The story follows four Utahns on a musical journey through Salt Lake International Airport, which SLAC describes as "a joyful celebration of Utah told through comedy and song." You won't want to miss seeing laughter and partying again! See SLACabaret: Down the Rabbit Hole at the Salt Lake Acting Company from July 13 through August. 21.
42nd Annual Pow Wow Restoration Gathering by the Paiute Indian Tribe of Utah
The 42nd Annual Paiute Indian Tribe of Utah Pow-Wow Food Gathering Contest in Cedar City is a free event and all are welcome! In addition to a softball tournament, handgame tournament, and Spirit Run, you'll get a taste of Paiute culture as you enjoy traditional dance performances and contests from Utah's five Paiute groups. These will take place Friday at 7 p.m. and Saturday at 1 p.m. and 7 p.m. The 13th Annual Spirit Race will also take place on Saturday from 6:30-10:30 a.m. Mark your calendars for June 10-11!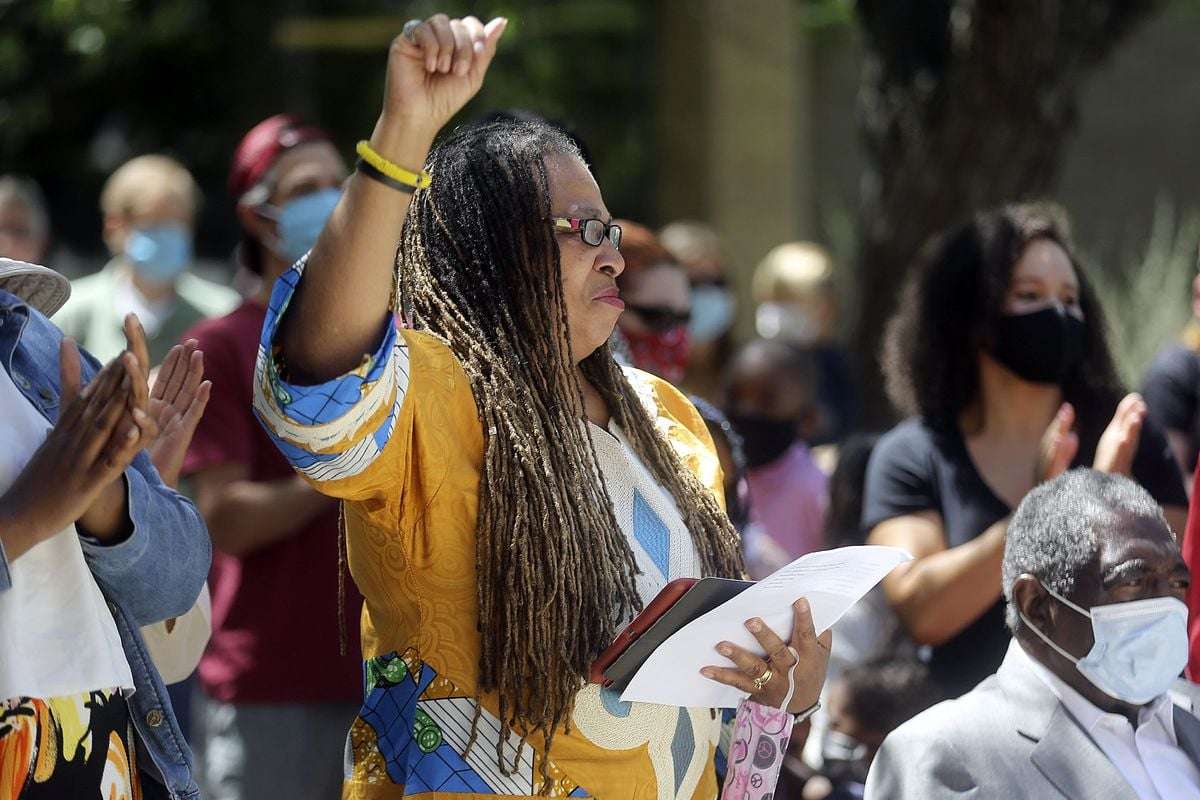 Utah June 16 Festival
Juneteenth (also known as June Nineteenth) celebrates the official end of slavery in 1865 when the last enslaved African Americans were freed in Texas. And it became Utah's newest holiday earlier this year when the governor signed it into law. What better way to celebrate than to attend the state's first June 19 celebration?
Juneteenth Celebration 2002, presented by Project Success Coalition, will take place June 18-19. The celebration begins with a welcome reception at the Copper Nickel Events Center in Ogden on June 17 and activities kick off at the Ogden City Amphitheater on June 18 and 19. The event features live entertainment including R&B music, a Gospel & Juneteenth community choir. , local church choirs, hip hop, dance, jazz and more. There will also be a children's entertainment zone, an art zone, games, a film festival and many cultural dishes to enjoy.
'Thurgood' presented by Utah Shakespeare Festival
From Sept. 14-Oct. 8, see "Thurgood" at the Utah Shakespeare Festival and learn all about the first African-American Supreme Court Justice. This acclaimed solo piece will guide you through Marshall's transformation from "a young, feisty dissident to a thoughtful, wise judge." Get your tickets to see "Thurgood" while they last!
The Spirit of Polynesia by Siva Pasefika
"The Spirit of Polynesia" will take you on a journey through the South Pacific. Experience the graceful Hula of Hawaii, the famous Haka of New Zealand, the fierce warriors of Fiji, the Taualuga of Tonga and the exciting Siva Afi (fire knife dance) of Samoa. It's a production full of Mana and Aloha! "The Spirit of Polynesia" runs from September 30 to October 30. 1 at the Mid-Valley Performing Arts Center in Taylorsville.
Wild and Scenic Film Festival
Here is an event that not only supports BIPOC, but also helps the planet. Join the Outdoor Afro-Utah Network in partnership with Tracy Aviary and the Utah Film Center's Black, Bold & Brilliant program for the Wild & Scenic Film Festival. The festival is a June 19 fundraiser showcasing Black, Indigenous, Colored, and LGBTQ+ communities engaged in outdoor sports, public lands, and environmental activism. Your ticket includes admission to Tracy Aviary, with proceeds going to Outdoor Afro National and Black, Bold & Brilliant.
Come watch a series of short films that will inspire environmental action and a love of nature while learning about outdoor BIPOC experiences. Buy your tickets for the June 10 event in person or watch the movies online. Either way, you're supporting a worthy cause!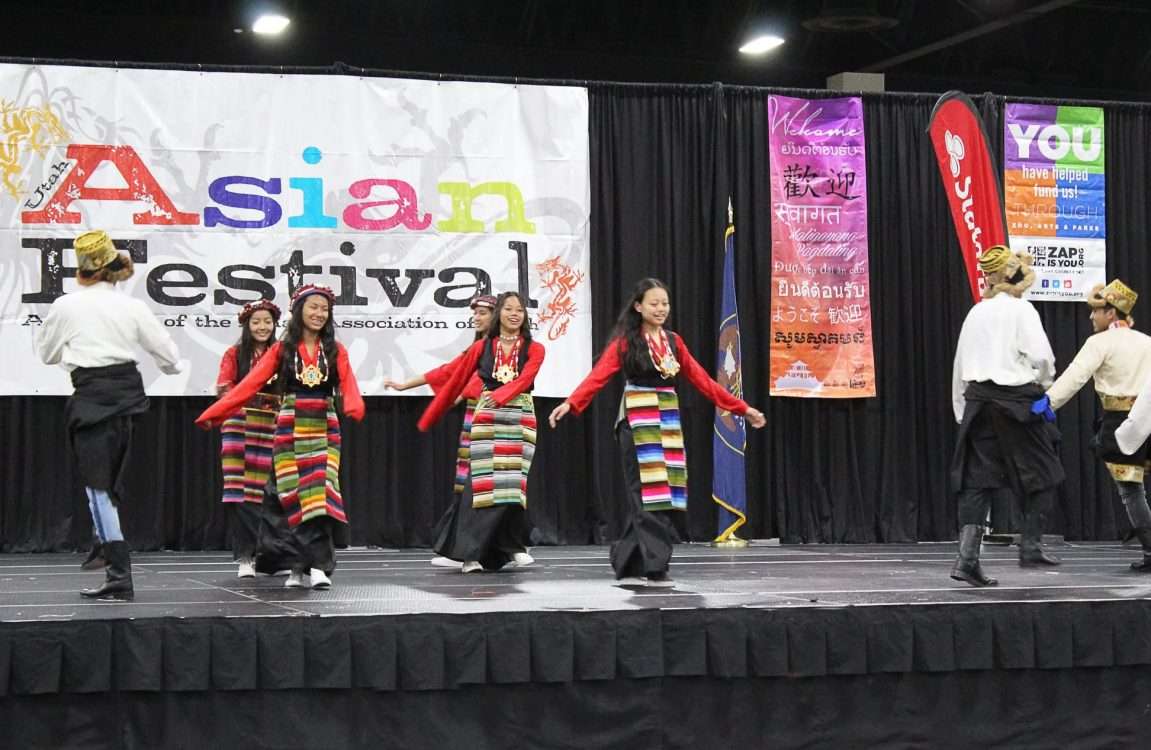 Utah Asian Festival
Now in its 45th year, the Utah Asian Festival prides itself on being the longest running continuous festival of its kind west of the Mississippi since 1977. Come deepen your appreciation of Asian culture with food, exhibits and shows that reflect the 150 years of the community. history in the state. Enjoy traditional and modern performances, children's activities, food and truck stalls, cultural/non-profit/commercial stalls and more.
The Utah Asian Festival takes place Saturday, July 9 from 11 a.m. to 8 p.m. at the Grand Building at Utah State Fairpark. Admission is free and parking at the fairgrounds is $5.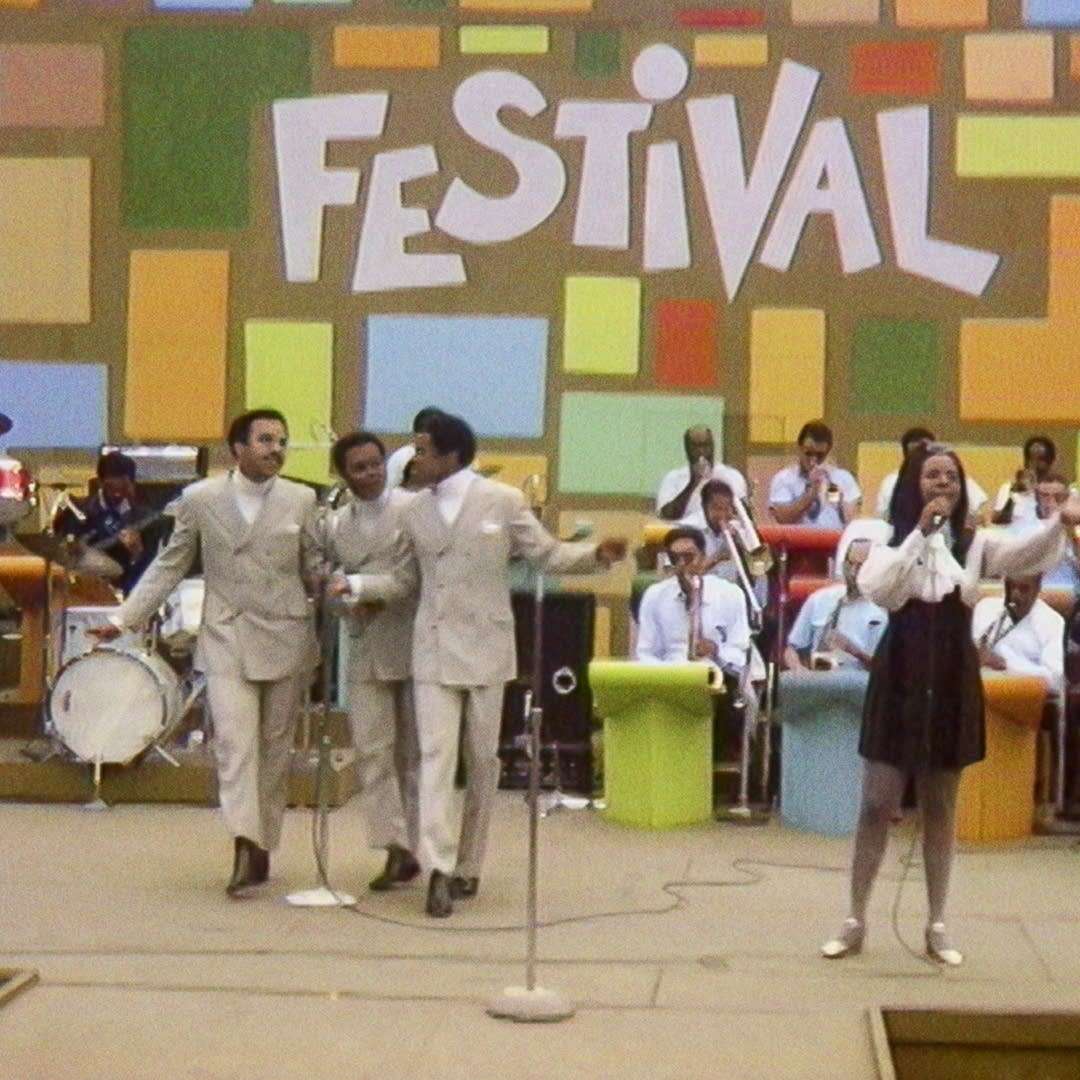 "Summer of Soul" at Liberty Park
One of the best parts of summer is the free movies in the park, and it's one you won't want to miss. Ahmir "Questlove" Thompson made his film debut and won an Oscar for his documentary "Summer of Soul (…Or, When the Revolution Could Not Be Televised)". The award-winning film chronicles the legendary 1969 Harlem Cultural Festival at Mount Morris Park, which celebrated African-American music and culture. It includes performances from artists such as Nina Simone, Stevie Wonder, Sly & The Family Stone, Gladys Knight & The Pips and more.
According to the Utah Film Center website, "SUMMER OF SOUL highlights the importance of history to our spiritual well-being and testifies to the healing power of music in times of trouble, past and present." Come see it for free at Liberty Park on Friday, July 29 at 8 p.m.
Find even more events supporting BIPOC at NowPlayingUtah.com.
×
More stories that might interest you